Hayes GFS Limited is one of the latest group of successful companies to join a leading edge scheme, designed to help industry improve its safety record.
The Wiltshire-based firm recently received accreditation from SAFEcontractor, a programme which recognises very high standards of health  and safety practice amongst UK contractors.  Employing 9 people, Hayes GFS is principally involved in the supply, instalment and refurbishment of Glass-Fused-to-Steel Tanks and ancillary items.
Specialising in the water treatment and related industries, Hayes GFS Ltd's most recent clients have included  RWE npower, Welsh Water, Wessex Water, Black and Veatch, Clancy Docwra, South West Water, BTU, BP, Costains, Morrison us, Kellogg s and Viridor. The company s application for SAFEcontractor accreditation was driven by the desire to improve and assess their safety procedures and awareness.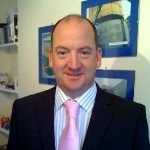 Delighted MD Stephen Skinner said "we have always been proud of our excellent safety record and our procedures, now with this accreditation, these high standards has been confirmed by another extremely well respected organisation in SAFEcontractor. This reiterates our determination to give our customers confidence in all aspects of our abilities. We continue to maintain and improve this and through the hard work, quality and commitment of our workforce, we will strive to provide a level of safety our clients expect and deserve"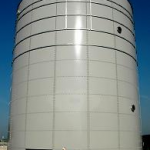 SAFEcontractor accreditation is expected to enhance the company s ability to attract new contracts and its commitment to safety will be viewed positively by its insurers when the company liability policy is due for renewal.
John Kinge, Head of Risk at SAFEcontractor said, "Major organisations can no longer run the risk of employing contractors who are not able to prove that they have sound health and safety policies"
"More companies need to understand the importance of adopting good risk management in the way that Hayes GFS has done. The firm s high standard has set an example, which hopefully will be followed by other companies in the sector"
Under the SAFEcontractor system, businesses undergo a vetting process, which examines health and safety procedures and their track record for safe practice. Those companies meeting the high standard are included on a database, which is accessible to registered users only via a website, www.safecontractor.com
Employer-only organisations who sign up to the scheme can access the database, enabling them to vet potential contractors before they even set foot on site. These employers agree that, as users of the scheme, they will engage only those who have received accreditation.
Over one hundred and fifty major nation-wide businesses, from several key sectors, have signed up to use the scheme when selecting contractors for services such as building, cleaning, maintenance, refurbishment or electrical and mechanical work.
For Further Information contact:-
Stephen Skinner (Managing Director)
Tel: 01380-729612